At the tender age of fifteen Stella already performed with the rock and roll band The Skybolts in Deventer where she spent her childhood.

In Amsterdam she studied voice, presentation and performance with the renown vocal coach BEP OGTEROB. She furthermore was enrolled in the Sweelinck Conservatory in Amsterdam for two years after which she left Holland to work as a singer in Inter-Continental and Hilton Hotels in a.o. Amsterdam, Paris, Istanbul, Kabul and Tehran.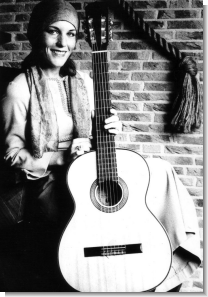 WWW.STELLAJANSEN.NL
I love people and even when I was very little I took notice of how people are, how they move, how they talk and laugh and frown....and I doodle....these are some of my favorites.
Stella Jansen


A face in the crowd

Stella Jansen


A lucky go easy guy

Stella Jansen


A very sad girl

Stella Jansen


Billie Holiday

Stella Jansen


Een meisje

Stella Jansen


Een vrouw

Stella Jansen


Erotische Fantasie

Stella Jansen


Hannie

Stella Jansen


Hunkedunk

Stella Jansen


La Princessa

Stella Jansen


Lee, my first husband

Stella Jansen


Mijn moeder

Stella Jansen


Mijn neefje Tjallingh

Stella Jansen


mijn oma Grietje Nieuwenhuis

Stella Jansen


Moimeme

Stella Jansen


Nog een meisje

Stella Jansen


Owen, Justin en Mammie

Stella Jansen


Sailor Boy

Stella Jansen


tekening van kleine Annie

Stella Jansen


That man

Stella Jansen


VROUW

Stella Jansen


Zelf portret

Stella Jansen


Zittend Naakt

Stella Jansen


Boy with goat

Stella Jansen


It's a lovely life.jpg